September 2nd, 2010 at 5:31 am
Ok…I cannot avoid it any longer…I have to write this blog.  Now I always have other things to do…a million other things to do…but for some reason writing this blog has been at the top of the list to NOT DO.  Why?   Well for once in my life I don't want to talk.  Seriously it might be hard to believe…but I don't (imagine a pouty face, hands crossed against my chest, and my right foot placed firmly in a stomp position).  But nonetheless I am here.
So Me Ra has given us many assignments and for some reason this one, talking about my dreams, is the hardest one.  I try to keep my dreams held tightly in my mind, only sharing with less than a handful of people.  These dreams to me are one of my most private areas, and that is saying a lot since if you know me…I am not a private person.  I was half tempted to have my husband write my blog, because for some reason he has no problem sharing his dreams or mine.  This Soar scholarship was a huge step out for me to say this is my dream, and I was very quiet about it.  Now my husband on the other hand could not share my video and dream with enough people, he was insatiable.  But I suppose I would be too…for him.
For some reason sharing my dreams feels selfish and self absorbed.  I feel as if anyone listening to them or reading them might think "Haha, why does she think that she could ever do that, or be that?"  "Who do you think you are?" I was so inspired and in awe of the beautiful way in which Linda and Jen have shared their dreams.
So I thought back to what Jiminy Cricket told me when I was a child – "When your heart is in your dream, no request is too extreme." So with my brave girls and Jiminy as inspiration I am daring to share with you my dreams.  Here goes (feeling a bit sick to my stomach).
So it would be easy for me to tell you my goals for the end of the year, but I don't think that is what Me Ra has in mind.  So what I am going to tell you is what my dream is for what will come.  But first for the sake of openness (hehe) let me tell you my husbands dream.  Kyle's dream for himself is simple yet monstrous. His dream is for the right side of his body to be healed.  No fair that his dream gets to be so direct, but hey you can't knock him for it.  It is one of my greatest dreams too!!  Now whatever I share will seem easy, right?
My pie in the sky dream is to someday have an HGTV show that combines my two passions and loves. My love for photography and design.
Before following my true love of photography interior design and home improvement is what pulled me out of the depression after my husband accident.  It gave me footing, and direction, and something to work for when it seemed I was walking in quick sand.  What I really have grown to love is my ability as a woman to do things that make men's mouths drop open, and it has nothing to do with my body ; )!!
My desire is to motivate and teach women out there to do it for themselves in yet another male dominated industry of home improvement.  I have been blessed with a father that has talents beyond my imagination.  He has taught me so much, and given me such confidence in my abilities that I would love nothing more than to share this with others.
My dreams show would start with me shooting family portraits.  Then it would show me meeting with the family to show them the images and choose a main image or theme to design their room off of.  Then the design would come in, (no male contractor involved) and I would teach them how and what to do on their own in order to make the room reflect who they are, as a beautiful and strong woman.  Power tools are a must!!  It is unbelievably empowering to hear the roar of a motor while you are sawing something in half!!
The show would end with me giving them a gift of a camera and a quick lesson on how to add more photographic art of their own to the space.  This would be especially powerful if I was working with a mother!!
So there you have it…my big pie in the sky dream.  It may never happen, but at least some day I will be able to show my children that I dared to dream.  I wrote it down and cast it out into the world and it did not kill me.  One of the greatest gift we have as American's is this ability…the ability to dream bigger than we think possible.  And in some rare cases (Me Ra) those impossible dreams become possible and give us all added "silver dust".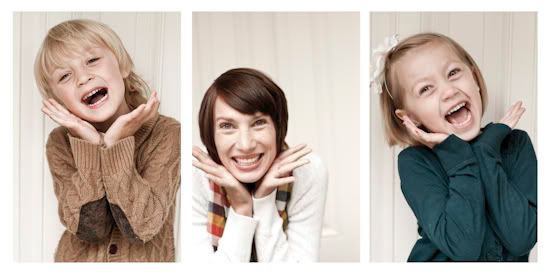 Dream Big,
Lindsay