First of all, this is a long post. Consider yourself warned. 🙂 Not only long text, but I've got lots of images below too. What do you expect when I haven't blogged in forever! 🙂
Second of all, I want to thank EVERY one of you who follow this blog. I know some of you refresh this blog multiple times a day (not naming any names! :)). In the last 10 days, there hasn't been as much to refresh. Your understanding is much appreciated! Brian and I have taken some time off to regroup, refocus and most of all refresh. The time off has been so rich, and I thank you all for being patient during this time. Not only were you patient, but you kept up with our Twitters. And the other day, when I twittered that I was going to church for prayer, I was overwhelmed at how many of you sent love my way.
A number of you have emailed and asked if everything is okay since I posted that Twitter. Thank you so much for your concern. Everything is okay. A difficult and scary part of my past confronted me for the first time in 15 years the other day. The experience caused all my old fears, insecurities and pain to come roaring back at me. It's amazing how something so long ago can seem like it was yesterday. But I must tell you, that all of you (even though you didn't know it at the time) played a major role in me pushing through. It's one of those rare situations where I can't share details with you over the blog, but I do look forward to sharing with you in our workshops this year. You need to know how you inspired me to push forward.
The New Year holds what I call BIG BLESSINGS. And if I could be brutally honest, some of the big blessings overwhelm me with questions like, "Can I do this? Am I the right person? What about all my weaknesses and brokenness? There must be someone not so broken, someone more confident and sure of themselves for what is to come…". Isn't it just classic that in the midst of me sorting through these deeper questions, finding my grounding and place of rest, that my past would come at me out of nowhere? It is classic, don't you think?! But to continue the honesty, regardless of my past, my pain, my brokenness and questions, I know that God has brought every BIG BLESSING to us. He must see more in me and our family than we see in ourselves. So I'm going to choose to bet on Him rather than my fears. I don't want to walk into the new year with fear, I want to RUN, RUN, RUN!
We are not the only ones who have BIG BLESSINGS waiting for us in the new year. Each one of you has a new chapter waiting to unfold. And I'm sure that many of you can relate to the old voices that haunt us, trying to keep us in a place of fear or insecurity. I want to encourage you to take some time during the New Year to write down your dreams, your BIG dreams. Share them with someone you trust. Don't let them read them, you read them out loud. Speak out your dreams and take ownership. I know this is painful for some of you, but it is a must to not only survive but thrive in life. You and I were meant for so much–more than we can even dream of. Will you push forward with me this New Year? I know the voices of our past are always on repeat mode, but maybe we could turn the volume down just a little and listen to the voice of our dreams, the voice of the Impossible becoming possible. If we could, I believe that this time next year we will be sharing the BIG BLESSINGS that came our way, whether we deserved them, earned them or were worthy of them…they came.
Happy New Year to all of YOU–EACH one of you!! Brian and I love you all and look forward to stepping into the new year with you by our side!
Here is a fun window into what we've been doing these last couple weeks! 🙂 Enjoy!
Rosie the Reindeer!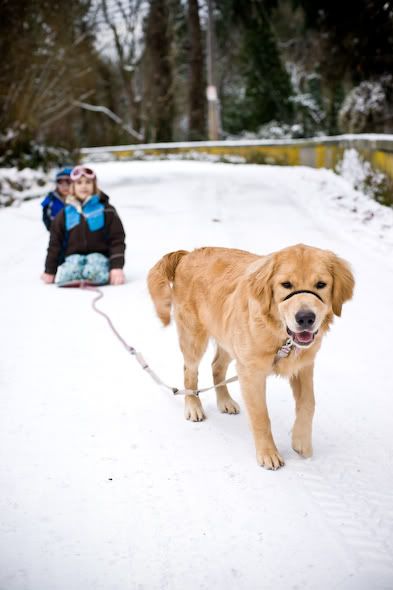 Best sledding hills in the world!
Can you beat that view of the water? 🙂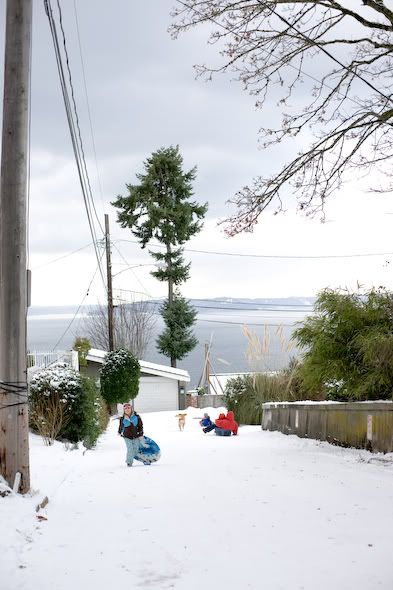 Best Buds!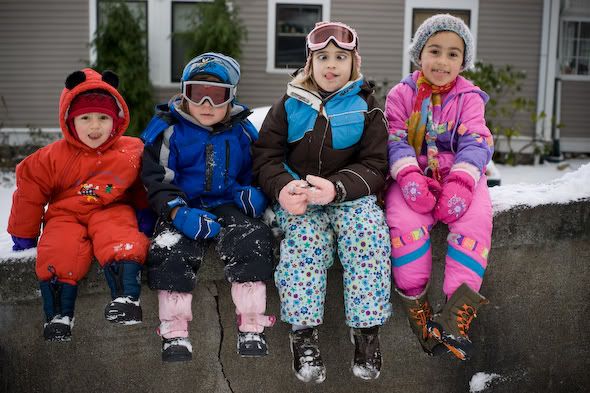 Frosty with her Teapot and Rosemary necklace. 🙂 Before all you moms jump on me about where Pascaline's snow clothes are, she only stepped outside to get in on the photo!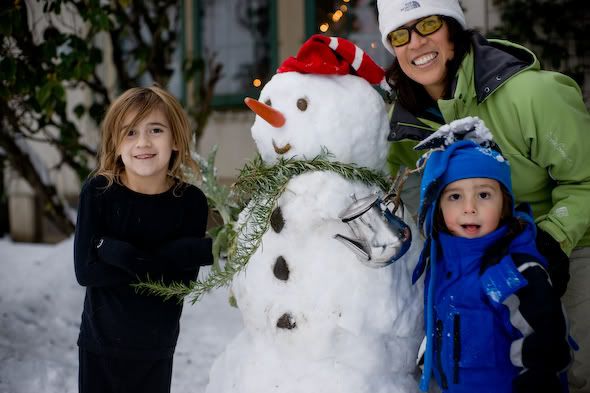 Lots of quiet nights by the fire with hot chocolate, Christmas lights and a good movie. Now Lauren, if you look real close you can see the branches on the wall with the photo frames. Just for you my dear! 🙂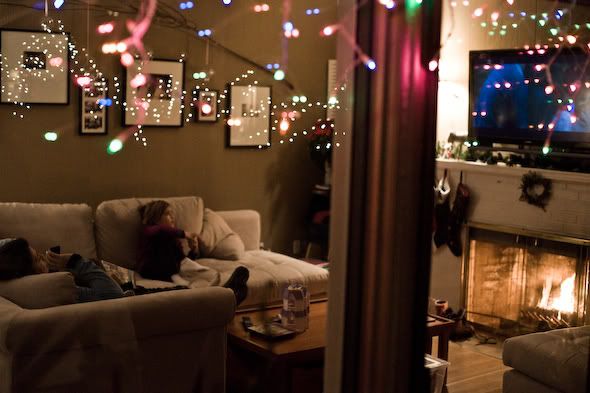 A favorite past time by the Christmas tree.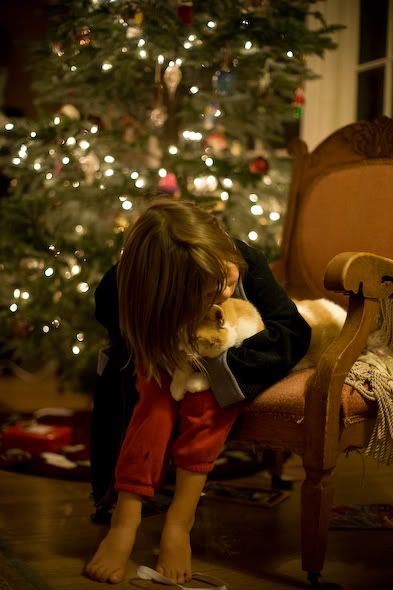 Prince Phillip is so patient and so loved. 🙂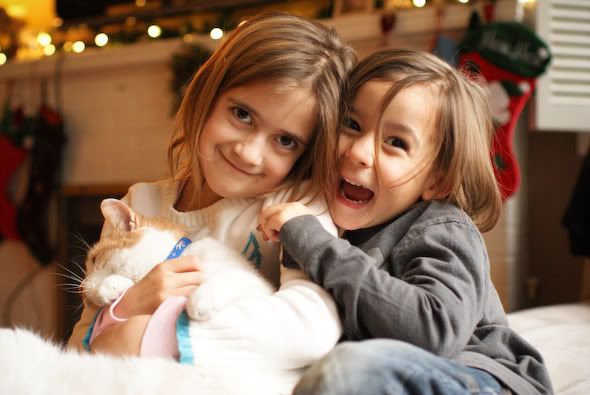 The kids wanted you to see their latest dancing moves.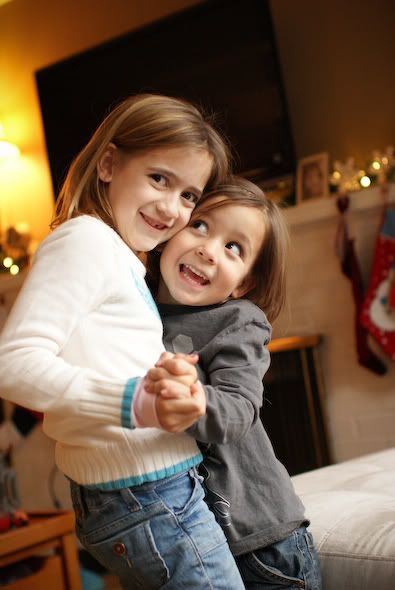 And one of my favorite! Here's to a New Year of growth (no matter how small, young, old or furry we are) and a year of BIG BLESSINGS!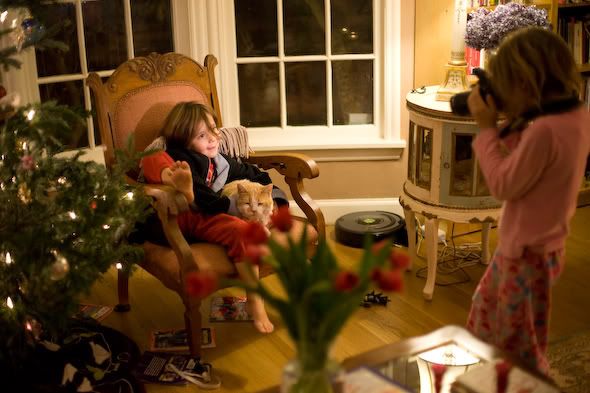 Happy New Year Everyone!
xo
m
Save