Brian and I had the most AMAZING weekend with our Chicago Workshop!
Twenty-one beautiful, talented, creative women came together in Chicago this weekend. Some drove over seven hours, others flew out from the West Coast. The group was as dynamic as ever. Some of the women were total beginners with their cameras, some advanced, but Brian and I were proud of how they all went for it–jumping in with both feet! We even had two different sets of moms come with their daughters. One mom and daughter flew in from CA and her other daughter flew in from DC. What a bonding experience. We had Nicky join us as the Running on Empty winner. (Nicky, your life and story is and will continue to change lives. This weekend was just the beginning.) We had two pregnant moms, one expecting twins! We had single women, married women, grandmas and every other combination. And we had one freaking, amazing, awesome hostess names Gretchen!
And most of all, we had a WONDERFUL TIME!
This is the group showing you our famous Fake Laugh Photo Coaching technique. 🙂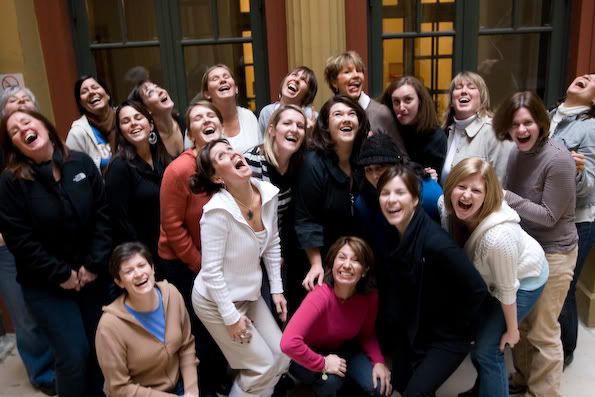 Aren't these women beautiful!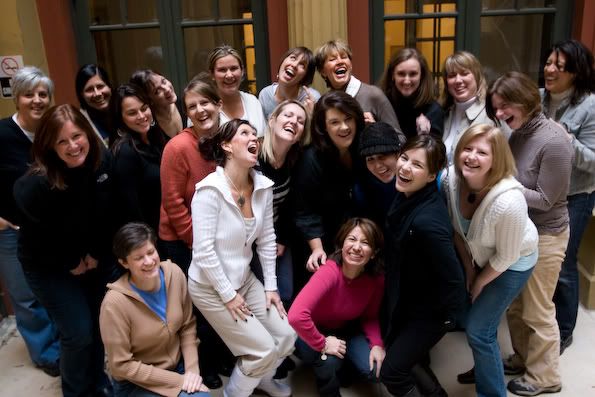 And let's not forget our fearless MAN of the group, Mr. Brian himself! Can't you just hear him teaching the workshop? As eloquent as ever. Wait, is eloquent a masculine word?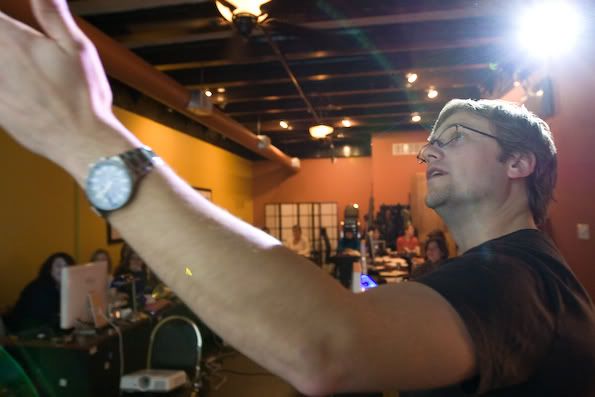 To all the Chicago Workshop ladies,
Thank you, thank you, thank you. Thank you for not only letting us teach you about photography, but also opening your hearts to us. That Saturday night dinner and conversation with all of you will always be cherished by us. All the moments in between when we got to learn more about each of you, Brian and I will never forget. I read all the beautiful comments in the book you made for us when I got on the plane. Your gift was so thoughtful and unexpected. I couldn't help but get emotional. It's always amazing to me that in only 48 hrs, we have become a part of each other's lives and unfolding stories. For this, we are forever grateful. We will always cherish our time with you.
Much love, Me Ra and Brian
p.s. For all our blog readers. We did a super challenging photo shoot with these women during the workshop. In a couple days I'll post photos of the scenario and challenge we gave them. Wait till you see the photos they captured!! They all did AMAZING!